Archive for the 'Philosophy' Category
Hume recognize the "Is-Ought" problem such that it is not generally possible to determine what ought to be from what currently is. To refine this concept, I see it as that all logical and rational thinking must be grounded in postulated ideas, whether we are cognizant of them or not. So for example, we cannot hold a scientific notion of how to determine truth in our world if we do not believe that evidence should be the primary method we use to determine accuracy of statements. Further, even if we choose to believe that evidence is how we should determine the truth about what currently is occurring, it doesn't follow that we should use evidence to determine what we believe ought to be occurring.
Looking at the world as it stands, it is easy for one to ask, "Why be an optimist?" The answer is simple, a pessimist has already lost. – Jacob J. Walker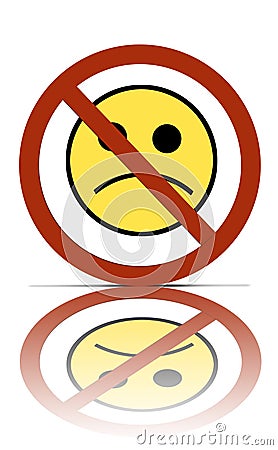 I was wondering to myself recently, if most cultures have come up with celebrations during the winter to help offset what we now label as seasonal affective disorder (SAD).  Because, with the rain and dark clouds of winter, it seems easier to look at the world and get down about our future.  And I think there is reason to be concerned, as even Stephen Hawking is warning us about the danger of humans creating technology that could wipe us out.  (And, by the way, with our existent nuclear arsenals, we are already and still at risk of near annihilation on a daily basis)
But a pessimistic attitude cannot solve this.  If we lose hope, we have already lost.  This doesn't mean that we are guaranteed to win by being optimists.  But if we don't believe we have a chance of human survival (and the ability for humans to thrive) then we will never be able to get there.   So today, amongst the clouds and rain, I will be grateful for the lessening of the California drought, and I will continue to work where I can to improve the world for tomorrow and encourage others to do so as well.
The saddest aspect of life right now is that science gathers knowledge faster than society gathers wisdom. – Isaac Asimov
Since at least 2007, I have used winning the game Minesweeper as an assessment to determine whether adult students were ready to join technician training classes that I have taught.  And in 2010, I conducted a Minesweeper and Hypothetical Thinking Action Research & Pilot Study as my Master's project, in which I found some initial indications that ones computer ability was correlated with their ability to play Minesweeper. (Although, the sample size of that pilot study was so small, it should not be considered as any form of proof)
And, as I prepare to start a new technician training program with Highlands Community Charter and Technical Schools, I am again using Minesweeper as a prerequisite assessment.
Rationalizing is when you make dinner for the family, and you think it is fair for someone else to clean the kitchen, because you did all the work.  But when someone else makes dinner, you think it is fair for them to clean the kitchen, because they made the mess. – Jacob J. Walker
"Keep an open mind, but not so open that your brains fall out." – William Allan Neilson
Science relies upon evidence as the arbiter of truth.  And it must start with the evidence that we innately experience, thus comes Descartes "I think, therefore I am".  Then evidence suggests that others exist, but the evidence of this is not as strong as that of our own existence, as we can see people on TV, yet know they are not really people in the TV.  So when it comes to the question of free will, the inherent evidence is that we have a free will.  It is not necessarily purely quantifiable, as I have discussed previously.  But other qualia such as how we experience colors cannot also be understood as purely a quantification.  A color blind person will never understand the color I see, and it actually may never be possible to really know if two people ever see the same color when looking at the same object.
So to go back to the question of free will.  When we decide upon truth of something, if we are wrong, we are generally making a Type I or Type II error.  Such that we either believe something to be true when it is false, or vice versa we believe something to be false when it is true.   So which should we believe about free will?  Well, we know that psychologically we tend to be less happy if we don't believe in free will, so a pragmatist would say we should believe in it.
But, what about scientific skepticism?  The question is whether we should be skeptical of pure destiny where everything is determined, or should we be skeptical of free will.  Given the inherent evidence of our thinking which seems free, then it would seem that the skepticism should first be on the belief in predetermination, and that only great evidence would overcome that.
Of course, there is a great deal of evidence that suggests we cannot fully have free will.  Physics affects the brain, and brain disorders exist.  But this still does not conclude that things are fully without some qualia of free will, in fact because the universe has properties that as best as we can tell cannot be predetermined (such as quantum physics), then this should make one even more skeptical that free will does not exist.
So with that, I am partly choosing to go to bed, but that choice is highly influenced by the fact I'm tired 🙂
Our education philosophy is simple: We succeed when our students succeed. – Heald College

I have found in my life, that if I truly want to be right most often, then the best thing I can do is to admit when I'm not right.  Or to simplify, and slightly overstate things, if you want to always be right, then admit when you are wrong.
The secret to success is simple: help enough people achieve their dreams and you automatically receive what you want.