I just read the NPR article: New Evidence Suggests Humans Arrived In The Americas Far Earlier Than Thought.  And in the article it suggests that because cut bones were found in what is now Southern California, of a mastodon that is 130,000 years old, along with sharp rocks, that humans were on the American continent that long ago, instead of only 15,000 to 20,000 years ago.  And while I think this hypothesis could be true, I want to advance another potential hypothesis: the early archaeologist / paleontologist hypothesis…
I flew down to San Diego last night to participate in the Statewide Information Communication Technologies (ICT) Industry Advisory Committee.  It helped me to remember how important ICT education is.  We had a great group of folks at the meeting, with a lot of passion and experience in supporting the students of California to becoming our next generation of "computer nerds".
But it also brought back to me, about how our education system isn't keeping up and changing for the needs of our next generation.  Technology is our future, and of any industry sector (other than potentially energy), it is the use or abuse of technology will make the biggest difference to the future of human kind. And educational content standards, and the related curriculum, can either be what will give our students the knowledge that will be needed when they graduate; or force irrelevant content on them, leading to more disillusion with our education system; and at the same time lead to more unemployment.
One of the reasons our school chose to go with PowerSchool, is that it has a higher degree of customization than many other SIS products.  And when we first started with PowerSchool, we had a great consultant come out and help train our techs on how do much of this customization, and at the same time, he helped us do some of the initial customizations we needed.  And in the end, to help us implement these customizations, he wrapped them up in to a plugin, and we were able to easily install them.  And we thought that it would be easy for us to continue to customize things….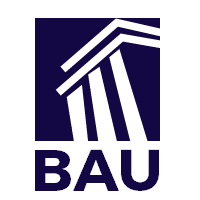 The Economist has an excellent article this week about African universities.  I have thought for some time that an African nation could "leap frog" part of its economic development by "virtual onshoring" intellectual goods to more developed economies, such as the United States.  I wrote about this in 2008, in an open letter to Paul Kagame.  And one of the areas that I think is most ripe for virtual onshoring, is that of having an online university from Africa enter into the U.S. market.   Unisa would be the most poised to do this, but I am afraid that their bureaucracy would hinder them, so when I found out about Gossy Ukanwoke from the article, I posted the following:
I am starting a series of posts about the PowerSchool SIS, which I plan to also cross-post these on PowerSource (their support site).  I have found that I have a love/hate relationship with PowerSchool.  It does some things REALLY well, and allows far more customization than nearly any other SIS system.  But it also does a lot of things in a strange way, at times has poor documentation, and is built on a legacy system that has some design flaws (which was OK when the database was small, but now causes problems).  These posts will share what I have learned from my experience with PowerSchool, hoping that it will help out other schools.
I will probably post only every so often, as I don't have a lot of spare time.  But I figure, I need to document what I find someplace, so that I can reference it in the future for myself; and so I mine as well share it with the world.
I often work with really big Excel spreadsheets (>500,000 rows) to do various types of data analysis.  And often I'm grabbing data from databases (how else are you going to get such big spreadsheets???)  And a common thing that can happen, is that numbers will be copied in as being in a text format, and many math and lookup formulas won't work on them.  One tempting way to convert these is to use a "Smart Tag" where, when you select all the numbers that are being treated as text, you get an ! in a diamond, that you can click on, and it gives you the "nice" option to just "Convert to Number".   If your spreadsheet is over 10,000 rows, DON'T DO THIS.  It will take forever to complete…  (ok, not really forever, but possibly several days to complete.) Instead you should do the following:
Yesterday I shared about the problem with too many politicians being sociopaths, or at least being power hungry.  Some people may tell me I was just stating the obvious.  But, I also talked about some of the elected representatives that I have worked with who I know are good people.  And this week, I met in person Delaine Eastin, and had a chance to talk with her briefly, and also talk with several people who have known her for a long time, and I can say confidently that she is running for governor for the right reasons, and is not a corrupt politician.
The Onion's satire often hits close to the truth, and when it had the headline "Authorities On Alert As Hundreds Of Crazed Sociopaths Enter Congressional Chambers", it was fairly close to the truth.  I say this because over the past several years, I have worked with and been around a fair number of elected officials.  And there is the simple fact that power draws many people who want power to it, hence how we got our president (although I'm not sure he is a sociopath, but he has clear psychological and ethical issues).
But there are exceptions.
There are real people who are working to do good in the world who believe in America's system of representative democracy and the ideals set out in our Constitution and Declaration of Independence.   And I've had the honor to work with elected representatives like Rebecca Sandoval, Bob Bastian, and Darrell Steinberg.  And now I have another person to add to my list of truly good people: Delaine Eastin.  And I will post more tomorrow about this.
Our school has been researching various emergency alert systems so that if an emergency happens, we have a manner that staff can quickly and reliably communicate to our administration that there is a problem, and that we can then quickly send out messages as appropriate to our students.
Most emergency alert systems have a smartphone app with some form of panic button.  This is great, except for the fact that these systems all only use the phone's internet connection, and if that internet connection is not working, then they fail.
Here are two quick scenarios that demonstrate the problem.  The first is very real.  On our campus, we are in a neighborhood known to have drive-by shootings.  My smartphone most of the time is connected to our wi-fi, but as I move around the campus, there are places where my phone has such a poor wi-fi connection that nothing goes through, but the connection is not so bad that it switches to my phone carrier's internet.  And one of these parts of campus is where we have had students get into a verbal altercation with some neighbors, and there were threats of gun violence.   While nothing happened at that time, we know it could.  And if I was there, trying to de-escalate the situation, but I wanted to have something I could quickly do on my phone to say there was a problem, the panic button would fail me with any system that only used the Internet as its communication.
Another scenario that is quite real is when someone is not by any wi-fi and they have no Internet connection at all, and they have a problem that they need to hit a panic button on.  Again, this would put that person's life at risk, because no matter how good the rest of the system is, this weakest link of the communication chain would cause huge problems.
So what is the solution?  It is actually rather simple.  Emergency Alert Systems should have a backup of using SMS (text messaging).  We know that during Hurricane Katrina, while most cell functions were not working, SMS still was.  This is described well in the article "SMS does SOS" (https://fcw.com/articles/2006/04/03/sms-does-sos.aspx)
SMS only allows for short messages, but I'm sure a well-engineered solution could encode a client to server set of messages that could be sent out (probably looking like gibberish to humans), if the internet connection fails.  It could even send out a human readable version also, if the system was well designed.  And it could include GPS data, as long as the app was well designed.
Yesterday, Delaine Eastin officially announced her candidacy for governor.  In an era of short-term thinking, her candidacy is more important than ever.
Why?  Because as the first President Bush once said "Think about every problem, every challenge, we face. The solution to each starts with education."  And Delaine is the only candidate to see that the problems of today, which are real, can only be solved through long-term thinking, which focuses on education.