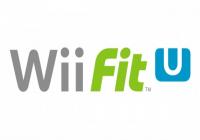 I am starting a Wii Fit U Gym Community for Self-Quantifiers.  If you haven't heard of self-quantifiers, we are the nerds who are turning to data science to better understand and improve ourselves.
If you consider yourself a self-quantifier or you are interested in learning more about how to use your own personal data to improve your life, and you use Wii Fit U, then join the Gym Community of 3860-5437-8421.
If you would like to find out more about self-quantifying and how it might be able to help your life, check out the Quantified Self, watch this piece from the PBS News Hour, or this TED Talk, and/or listen to this NPR clip from On the Media.
Also, if you are a self-quantifier, and want to know how accurate Wii Fit U can be, I would recommend seeing this Wii Fit U Direct video from Nintendo, which talks about the Fit Meter.  I also suggest reading this academic journal article about the Wii Balance Board.  Although, I have concerns over the accuracy of the calorie counter inside the game (especially for running), it looks like the Fit Meter is better.  (I hope someone does a comparison between it and other meters, such at the Fit Bit, etc. in the future)
Leave a Reply