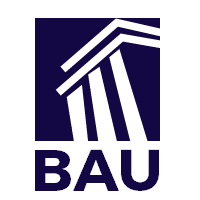 The Economist has an excellent article this week about African universities.  I have thought for some time that an African nation could "leap frog" part of its economic development by "virtual onshoring" intellectual goods to more developed economies, such as the United States.  I wrote about this in 2008, in an open letter to Paul Kagame.  And one of the areas that I think is most ripe for virtual onshoring, is that of having an online university from Africa enter into the U.S. market.   Unisa would be the most poised to do this, but I am afraid that their bureaucracy would hinder them, so when I found out about Gossy Ukanwoke from the article, I posted the following:
Gossy Ukanwoke would be wise to virtual onshore his university into the U.S. Market, and Nigeria would be wise to support him in this effort, as it could solve two problems: Bring lower cost college education to the U.S. market, where students are plagued with high student debt, and bring revenue into Nigeria, and increase the esteem (and ultimately the income) of African college professors.
Post Revisions:
This post has not been revised since publication.
Leave a Reply