Archive for the 'Inventions and Ideas' Category
Yesterday I posted about an NPR article about flying cars, and my opinion that the best way to make these a reality is to have them become laser powered.  It is interesting that this week's Economist also has an article about flying cars.  If you thought this idea was far fetched, NASA has done some experiments of a proof of concept.  But getting power to a drone/flying car alone is not enough, because there is still a need to have enough energy stored in the drone/flying car to stay aloft for s sufficient period of time if the incoming power stops working.
So, we also need a breakthrough in power storage, where more energy can be stored with less weight in a given space.  Battery technology is not the long term answer.  They weigh too much,  charge too slowly, and have too short of an effective lifespan.  This is why nanotube supercapacitors are what will be needed to have ubiquitous flying transportation become a reality.
I have a tendency to be interested in a lot of different things, and try to think of solutions to problems.  With a recent article I read about flying cars, it is clear that the biggest challenge is storing energy.  But this could be solved in many places by having ground stations that used lasers to send energy to drones or even flying cars. In the countryside these could be attached to existing cell phone towers.  They could also employ a safety system, where the main power beam is surrounded by smaller low power beams, and if those lose contact with a sensor in the drone, they will know something isn't right, and shut down the main power beam.
If we did this, electric flying cars could become a reality fairly quickly….
If you have always been dubious of eating persimmons (maybe because you once tried a unripened one, and couldn't get the cotton mouth out for days!)   But you have just received a bunch of persimmons from someone kind.  Then you may want to make a persimmon pie, which when I told one of my friends it tasted a bit like pumpkin pie, he replied "It tastes better than pumpkin pie!"
Here is the recipe that I have improved upon from the original that I found at All Recipes.  Merry Christmas!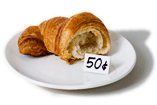 History is filled with the the multiple discovery effect.  And inventors have had a long history of battling over who invented something first, what ideas are stolen, and what can be considered novel enough to be protected by patents, and other intellectual property laws.
Ok, here is a quick idea, that I need to take the time to detail more.  Braille displays are very expensive right now, because of the technology and not being able to be mass produced.  But what if you could make a flat panel, like a touch screen, not only be something you could touch,  but that it would "feel" as if it had bumps or ridges.  This could possibly be done through magnets and a glove, or maybe even through some form of negative charge, where the display would feel like it had a bump or ridge, etc because the electrons in our hands would repel more from the negative charge of the screen.  What this could do, is not only make better Braille displays, but also make tactile keyboards on our smart phones be something that not only we would see, but something we could feel, to make our ability to type on a mobile device work better.
If anyone else is interested in developing this "crazy" idea with me, please post or email me.