Archive for the 'Health Self-Quantifying' Category
I saw Dr. Nancy Kanwisher on a TED talk recently about neuroimaging, and I decided to email her about an idea I had for a long time about how we could use all the neuroimaging that has occurred to determine what brain activities burn more calories, and thus could be combined with physical exercise to enhance weight loss.  And for those who are doubtful of this concept, one must only know that our brain uses about 1/5 of our calories.  Here is my email to Dr. Kanwisher:
Set your goals high, and don't stop till you get there – Bo Jackson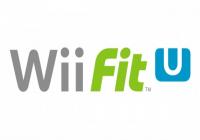 I am starting a Wii Fit U Gym Community for Self-Quantifiers.  If you haven't heard of self-quantifiers, we are the nerds who are turning to data science to better understand and improve ourselves.
If you consider yourself a self-quantifier or you are interested in learning more about how to use your own personal data to improve your life, and you use Wii Fit U, then join the Gym Community of 3860-5437-8421.
If you would like to find out more about self-quantifying and how it might be able to help your life, check out the Quantified Self, watch this piece from the PBS News Hour, or this TED Talk, and/or listen to this NPR clip from On the Media.
Also, if you are a self-quantifier, and want to know how accurate Wii Fit U can be, I would recommend seeing this Wii Fit U Direct video from Nintendo, which talks about the Fit Meter.  I also suggest reading this academic journal article about the Wii Balance Board.  Although, I have concerns over the accuracy of the calorie counter inside the game (especially for running), it looks like the Fit Meter is better.  (I hope someone does a comparison between it and other meters, such at the Fit Bit, etc. in the future)
I am proud to say that I am now a sugar-free teetotaler…  For those unfamiliar with the word "Teetotaler", it generally has meant someone who doesn't drink any alcohol, but in my case, I am using it for myself to mean that I don't eat or drink anything that is specifically sugar-filled or even artificially sugar-filled.   This means I now don't drink soda, eat candy, etc.  I'll talk more about why I'm a sugar-free teetotaler in a future post, but if you read my posting on Halloween about "Heart or Health", you will know part of my reasoning.
And since Halloween, I have done very good at not caving to my craving.  (Which is good, because I had accidentally "fallen off the wagon" once during the week previous to Halloween)
I am also basically not drinking alcohol, which is the original meaning of the word, but this isn't actually that hard for me, as I never drank a lot of alcohol.  But, if I'm going to identify with being a teetotaler, then it is easiest to also identify with the original meaning as well as my expanded meaning.
And for those of you who are interested in the etymology, there are several theories of its origin that suggest it was coined in the 1820's or 1830's.  But, in my research, I found a reference to "Teetotal"  to mean someone averse to alcohol as early as 1774.
I wrote the following informal report to send to my supervisor and payroll department at Twin Rivers:
Often in research, there is a need for further research, and many medical treatments do not immediately work for various reasons.  I feel this is the case with my first month.   There were some major successes:
I was diligent about getting a daily blood pressure check from Kaiser, as a medical appointment.  This fulfilled my contract requirements, and has given me a good set of data points that I should be able to soon analyze.
I did an excellent job of logging all the food I ate for the month with MyFitnessPal which I can now download to a spreadsheet using my scraper.
I worked out at least 3 times per week.
I attended several classes to help learn more about my health.
I measured my weight fairly accurately and fairly regularly.
But, my medical progress was not as good as hoped:
I was making progress on losing weight, and then backslid, so my weight is only slightly lower than when I started.
While I tracked my food intake well (see below about some minor GIGO problems), I also tracked that there were many days that my calorie intake exceeded the limit that I aiming for, and also a few days that really exceeded that limit, and thus was probably responsible for having weight gain after losing weight.
I also have had several GIGO (Garbage In, Garbage Out) / problems with imprecision & accuracy:
I have had problems knowing how large my portions are when entering data into MyFitnessPal, and while I have usually tried to overestimate, I really need to at least for a week, use measuring spoons, and a cooking scale to determine how much I'm using when eating, so that my subsequent estimates are more likely to be correct.
My pedometer has had issues sometimes starting in the morning, and I have not always put it on the charger in the car, or done something else that would pause it, so I am not sure how accurate its data is.
I do not trust my heart rate monitor's accuracy. I need to find out how to place it on my body in such a way that it is most likely accurate, and to test it with another heart rate monitor, like one at the gym, to ensure that I'm getting accurate results.
I also still need to complete two more medical diagnosis process that will more precisely measure my fitness and metabolism:
A Resting Metabolic Rate check from Kaiser
A Hydrostatic Body Composition check from my Gym
If I wish to truly get valuable data, write a paper of worth about this, and actually get results in my personal life, I need to keep moving forward, and I can't stop.  I must recognize the first month's successes, but to not stop, and instead to systematically solve the issues that I have discovered, so that I can do an accurate analysis of my health and draw accurate conclusions about correlations and possible causation of different variables with my health.
I just sent the following to my doctor about the proactive medical appointments I had in May:
Per our conversations, I have been working proactively on my chronic medical conditions, specifically obesity, my cholesterol, and my pre-hypertension (since previously I briefly had blood pressure in the hypertension range).  As you should be able to see, I have attended the Move to Thrive and other health education programs several times in May, and I will also let you know that I attended the gym regularly.  I also got a daily blood pressure screening from Kaiser, as you should be able to note.  For my personal records, and for my employer, I'd like to get a printed copy of all the days I went in for my blood pressure screening in May, along with the other appointments, such as health classes, I have had with Kaiser Permanente in May.  Could I pick these up on Monday afternoon?  Thanks!
Yesterday, I stayed under my 2,000 calorie target that I set for myself!!!  (And that was even with it being a fairly stressful day!) Now I will try to keep this going for a streak of several days.
Part of my proactive medical plan is going very well.  I have been very consistent about working out with the Kaiser fitness group and getting my blood pressure checked, although I'm still consistently at a blood pressure that is pre-hypertension, I am getting closer to being in the normal/good range.
I have also continued to track my diet well, and I think I'm eating less most days, than I have before, but tonight I went to an all-you-can-eat sushi restaurant with my daughter for her birthday (she is the only other person in my immediate family who likes sushi), and I ate all I could, and thus I went about 1,000 calories over my target of 2,000 and so I'm sure that is going to hurt my weight loss progress.  But, I rarely do this type of thing any more, so it will likely be an "outlier" of a day, but since diet is cumulative, it doesn't matter that it is an outlier, it will still have a potential long-term effect.   At least now, I'm starting to really understand that at more of a "gut level" (pun slightly intended).
I also will be able to track to see how this affects my weight, and that will probably help me make the more direct connection to help my will power over the next week.
I have been using Wii Fit Plus (Off and on) for several years, and thus it has some the best longitudinal data about my fitness (especially my weight).  I would like to export the data from the Wii and be able to analyze it in Excel.  Several people have worked on doing this, and one person started to put an easy to use converter on the web, but it looks like it has been taken down.   So, basically at this point, it looks like all the components exist, but that it will take a little coding to get them together for myself.
So given this fact,  I'm starting a new scraper on ScraperWiki that will ultimately extract My Wii Fit Plus Data, and allow others to extract their data also.  To create this scraper, I'm going to try and use the code from the wiifit project, along with other code.