Archive for the 'Quotography and Etymology' Category
I ran into two articles this morning about education from the Washington Post that on the surface seem very different, yet truly dovetail into each other.   The first is the fact that education in the United States is not providing the skills to the population that will be needed for the 21st century, even though it is in vogue to say things are "21st Century Skills".   One only needs to look to the fact that Common Core requires teaching imaginary numbers but never mentions binary to see we have a problem.  The other article was about how we screw up learning in school so often, and how instructional fads that are said to be absolutely true at the time, are often not.  Along the same lines, it is worth considering what has happened when kids have just gotten to use a computer, and how much they learned on their own.
Trump is a fascist. And that's not a term I use loosely or often. But he's earned it.
– Max Boot, conservative author
Those who would give up essential Liberty, to purchase a little temporary Safety, deserve neither Liberty nor Safety.
– Benjamin Franklin
Trump: "I alone can fix this."
Is this guy running for president or dictator?
– Bernie Sanders tweet on July 21, 2016
Measure what is important; don't make important what you can measure. – Robert McNamara
"It is a well-known fact that those people who most want to rule people are, ipso facto, those least suited to do it." – Douglas Adams
I was reading the Economist Espresso today, and ran across a quote from one of my favorite authors of all time, Douglas Adams:
We are stuck with technology when what we really want is just stuff that works.
For those not familiar with Douglas Adams, then I highly recommend listening to the original Hitchhiker's Guide to the Galaxy Radio Series, read the books, or even see the movie (which wasn't as bad as it could have been, and better than a lot of other things!)
Douglas Adams unfortunately left this planet too early, and he is still missed.
I have started to read the book Probability Theory: The Logic of Science, by the late E. T. Jaynes.  From what I understand so far, I think there is a high plausibility that it will help me have a more unified and deeper understanding of probability (and hence statistics).   In reading the preface, he makes some interesting observations about probability and human thinking, and it seems quite apropos, and relevant to the recent advances in the fields of artificial intelligence, such as the recent match of Go.
A quote from the book that particularly struck me was the following:
… it is clear that probability theory is telling us something about the way our own minds operate when we form intuitive judgments, of which we may not have been consciously aware. Some may feel uncomfortable at these revelations; others may see in them useful tools for psychological, sociological, or legal research.
As noted in the book Men of Maryland by George Freeman Bragg in 1914, in Frederick Douglass's last address to a Baltimore audience, in his speech he said:
A little learning, indeed, may be a dangerous thing, but the want of learning is a calamity to any people…
I saw this recently in as the heading graphic for the Black Enterprise website, in an article that interviewed Ted Fujimoto, and the quote seemed apropos to my thoughts posted yesterday, including some of the framing about how we might view the Common Core, and suggestions for change.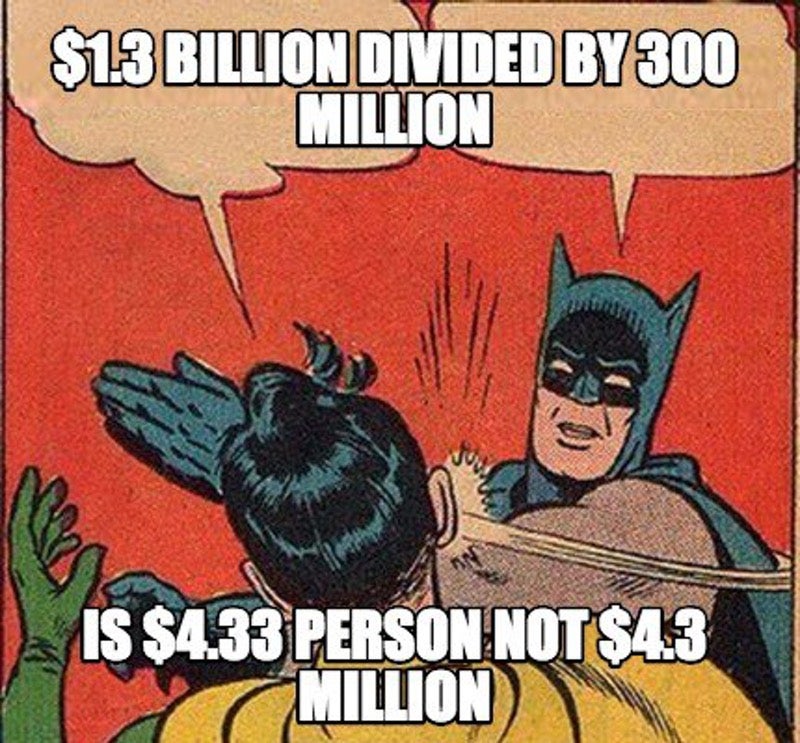 With the hype about Powerball, I am reminded of a quote, that the lottery is a tax on those who can't do math. Further, the meme that is going around Facebook that if we divide the current Powerball pot by the population of the U.S. we all would get $4.3 million, also shows a lack of math ability.  (Although the counter meme is grammatically wrong, and many posting the original meme are doing it as a ruse).  What is worth looking at deeper is the lack of understanding of big numbers and probabilistic thinking in the U.S., which our education system has not yet solved.