Archive for the 'Original Quotes' Category
I ran into two articles this morning about education from the Washington Post that on the surface seem very different, yet truly dovetail into each other.   The first is the fact that education in the United States is not providing the skills to the population that will be needed for the 21st century, even though it is in vogue to say things are "21st Century Skills".   One only needs to look to the fact that Common Core requires teaching imaginary numbers but never mentions binary to see we have a problem.  The other article was about how we screw up learning in school so often, and how instructional fads that are said to be absolutely true at the time, are often not.  Along the same lines, it is worth considering what has happened when kids have just gotten to use a computer, and how much they learned on their own.
You don't need to be a toilet to see a shit storm coming
– Jacob J. Walker
When conducting research, often a week's worth of work is ultimately used in only a single sentence or less. – Jacob J. Walker
As I shared recently, I completed my initial proposal for my doctoral research, and I realized that through this process of learning a lot more about "best fit", linear regression, non-linear regression, etc. that often things that took me a long time to understand, would then quickly get summed up in a single sentence, with a citation to the earlier research.  But without that work, I would not have understood the concept well enough to summarize it properly in that sentence.
Looking at the world as it stands, it is easy for one to ask, "Why be an optimist?" The answer is simple, a pessimist has already lost. – Jacob J. Walker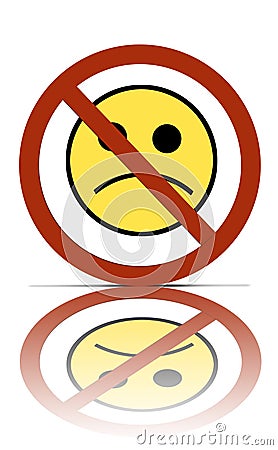 I was wondering to myself recently, if most cultures have come up with celebrations during the winter to help offset what we now label as seasonal affective disorder (SAD).  Because, with the rain and dark clouds of winter, it seems easier to look at the world and get down about our future.  And I think there is reason to be concerned, as even Stephen Hawking is warning us about the danger of humans creating technology that could wipe us out.  (And, by the way, with our existent nuclear arsenals, we are already and still at risk of near annihilation on a daily basis)
But a pessimistic attitude cannot solve this.  If we lose hope, we have already lost.  This doesn't mean that we are guaranteed to win by being optimists.  But if we don't believe we have a chance of human survival (and the ability for humans to thrive) then we will never be able to get there.   So today, amongst the clouds and rain, I will be grateful for the lessening of the California drought, and I will continue to work where I can to improve the world for tomorrow and encourage others to do so as well.
The past is the past, and it will always last as the past. But now I've moved on, and the me of today is different than the I of my yesteryears. So while I have no shame of who I was, it is not now who I am. – Jacob J. Walker
Great minds are those that help make others great. The judgement of greatness should not rest upon the power wielded by the individual, but to be judged by how the power of the intellect has empowered humanity. – Jacob J. Walker
Rationalizing is when you make dinner for the family, and you think it is fair for someone else to clean the kitchen, because you did all the work.  But when someone else makes dinner, you think it is fair for them to clean the kitchen, because they made the mess. – Jacob J. Walker
I do not see you; I see the light's reflection off your face
I do not hear you; I hear the rhythmic air within my ears
But when I touch you, I feel you; at least I feel the charge, with the connection between us only separated by nanoscopic space
To conclude my series of posts that looks at Independence Day (in the U.S.) from points of view not always looked at, I wanted to conclude with a bit of a cynical view of the change in politics.
Yesterday I talked a little about how I appreciate that our nation doesn't use a war as its marker of independence.  But, I thought today I would share a thought I had for sometime when people talk about the U.S. Civil War, which in fact, it was the 2nd Civil War…  it is just that in our first civil war, the rebels won, so we call it our revolutionary war.   This illustrates how much our language shapes our understanding of something, and on the flip side, how our understanding of something shapes our language.
Of a similar note, is when we consider an action one of terrorism, or one of heroism.  Although this is glossed over, I think the movie The Patriot, somewhat illustrates this idea.  And on the flip side of our view of a similar idea, the Oklahoma City bombing is a more recent, darker reminder of how one person's view of patriotism is a society's view of terrorism.